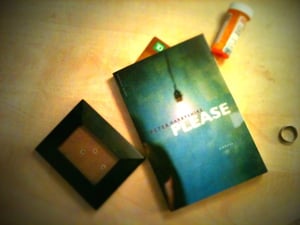 $

15.00
Signed copy of my first book, Please, originally published in 2002 by Raincoast (read an excerpt here). The book is out of print now, so these copies are the last ones around. Once I'm out of stock, that's it for hard copies.
For your convenience, the paperback comes with bonus PDF, mobi and epub versions that you can load into your reader of choice. The digital versions include "behind the scenes" notes about the writing of the book. You'll get sent an email with the download link once your order is complete.
Let me know if you want anything special for an autograph and I'll do my best.
Hope you enjoy Please!