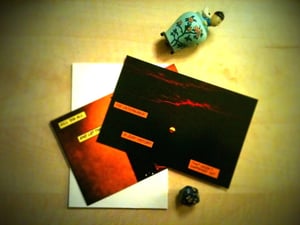 $

6.00
I'll throw in a postcard-sized story on the back of the card for just another dollar! That's like, well, two for the price of one. If you like postcard shorts, anyway.
Choose a postcard by letting me know the postcard URL in the Notes field of the order form, and then add a URL for one of the following shorts (open links in new tabs if you want to keep this store page active):
The price includes shipping. Delivery usually takes a couple of weeks, but I can rush it if you're willing to pay extra postage. Let me know in the notes if that's the case, and I'll send you an extra invoice for the rush shipping.